GoCoSales.com is a unique business that offers the only eBay consignment shop in the Bay Area and the only NEW office furniture dealer within many miles.


We sell stuff on eBay for other parties - individuals, businesses, and charities.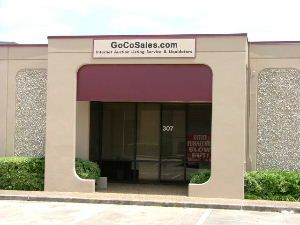 Our store/warehouse facility is conveniently located in the heart of the Bay Area at 100 East NASA Road 1, Suite 307, Webster, TX 77598. We are in a business park just east of the intersection of NASA Road 1 and State Highway 3. nt, r

How can GoCoSales.com help you get the most value for your items? We offer-

Access to the advantages of the world's greatest market place, eBay!
A hassle-free way to list and sell your stuff!
A method to guard your privacy and insulate you from the seller!
No upfront fees for listing on eBay!
Convenient drop-off location!
Competitive commission schedule payable only when your stuff sells.
| | |
| --- | --- |
| GoCoSales.com has qualified for the prestigious "eBay Trading Assistants" recognition. It takes many successful transactions to qualify for admission in to this group of experienced traders. | |
In the meantime you can reach us at 281.316.9222 and by fax at 281.316.9225. We are looking forward to hearing from you. You can also contact us at our e-mail address: info@gocosales.com.

Interesting Links-

Great stuff at 1&1...Sign up now!!